"Handle each student in the way she is made, focusing on the formation of the heart."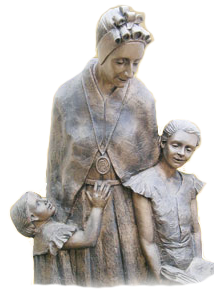 St. Magdalene of Canossa
Canossian schools worldwide focus on the formation of students' hearts. Pui Tak adheres to this belief wholly. Canossian schools in Hong Kong: Sacred Heart Canossian College, St. Francis' Canossian College, Pui Tak Canossian School, St. Mary's Canossian College, Canossa College, Holy Family Canossian College and Pui Tak Canossian College have graduated many of our teachers and staff. The teachings of our foundress have been nurtured in our consciousness, so we nurture in our students love, respect, kindness and humility. We cater for students' individual needs and support them in their pursuits to ensure that they reach their potentials.